By Sunita Mager – There is something about the feeling of flying or being up high up in the air using your own strength and overseeing what's happening down below that makes Aerial Acrobatics so exciting to many people. Seen more as a new recreational activity in many western countries, this traditional circus discipline is taking flight fast, pun intended, and people are loving it.
But there are some things about this fun, easy looking activity that many don't know about. We list 5 things that you may NOT know about Aerial Acrobatics:
1. Aerial is a broad term for all kinds of different activities
In circus, the term "Aerial" refers to apparatus that is hung from a ceiling. Disciplines that most beginners are taught are rope, cube, hoop or lyra, trapeze, aerial silks or static, which is lower to the ground. Many schools are different. There are some that let you try a certain discipline or train you on one at a time.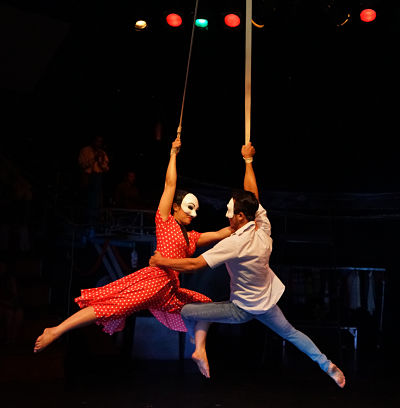 2. No Discipline, No Fun
Aerial acrobatics is nothing for quitters. Taking on a new discipline requires just that – discipline. But if you feel that you might be lacking a bit of strength during your first few classes and want to throw the towel, don't.  Some circus and aerial schools offer "conditioning" classes that train you for the strength needed for an aerial class.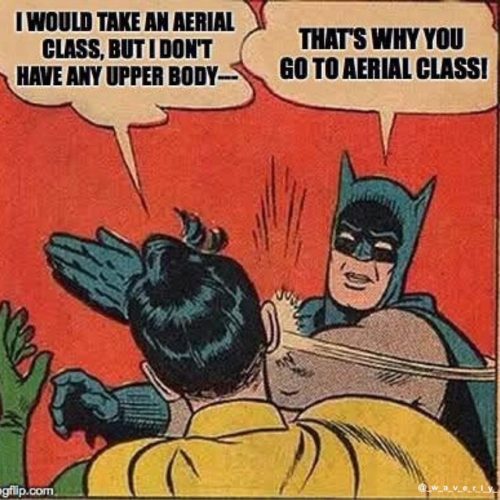 3. Aerial Acrobatics Is For Every Body
You have the perfect body type to be an aerialist. Instead of wishing you had a different body or were more skinny, focus on all the things that you can do with the body that you have: what part of you is strong, where are you flexible and what are your weaknesses? Appreciating what is uniquely beautiful about your body and knowing what you love about it will allow you to train your strengths, work on your weak spots and focus on cultivating your own beautiful style. There is no prerequisites when beginning the art of aerial acrobatics. You don't need a certain shape, do 30 pull-ups on day one or know how to do the splits. However, aerial training demands constant effort and practice. So do the work and find out what amazing things you are capable of.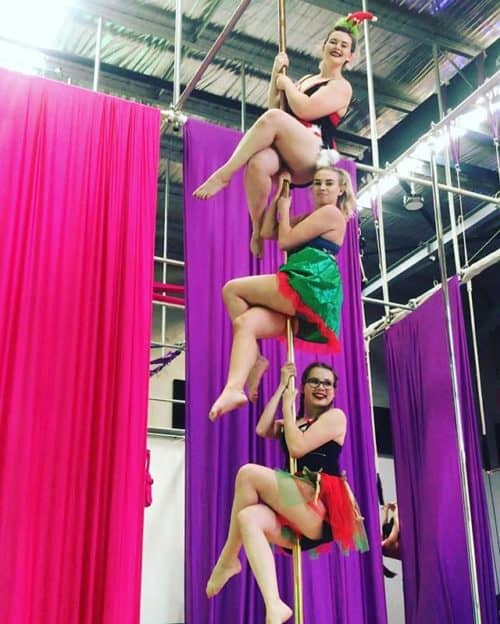 4. Men do Aerial Too
Though you may see a majority of women in your class, don't be fooled. Men tend to pick up this art quite easily and become good at it too! Besides, in the world of circus and in the aerial community, all gender identities are welcome.